Learn to play the Ukulele…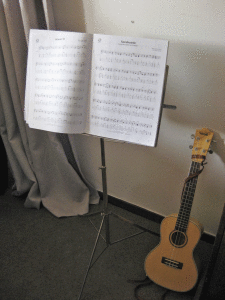 For your own pleasure, or to play with others, with just a few simple chords at your fingertips you can play many, many well known songs.
If you are not confident enough to sing along I can help with that, too!
You will learn:
To play chords and strum
How to keep your instrument in tune
To pick melodies and  read music and tablature if you wish.
Group classes available if you want the family, or friends to learn together