Learn to Play the Recorder
Whether you want to enjoy playing the instrument for its own sake

or use it as a springboard to learning another instrument

– the versatile and economical recorder has much to offer.
I am an enthusiastic recorder player and can teach anyone of any age who wants to learn a wealth of music and musicianship on any size recorder.
You can prepare for and sit exams – a great way to improve your skills.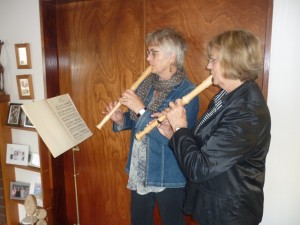 Playing in a group is lots of fun so group lessons and performances are strongly encouraged.